Let DryverMedia be your partner in monetization.
Work with an industry leader that offers years of experience.
High Performance Desktop Offerwall
Mobile Offerwall for in-app intregration
Leading performance marketing and CPA network
Services
Our years of experience and high performance monetization solutions allow us to provide the following services:
Get Started Today!
Maximize your revenue across every vertical with DryverMedia's extensive offer inventory.
DryverRewards is your full service offerwall solution.
Industry leading desktop and mobile offerwall solutions to fulfill your specific needs.
High Performance Desktop and Mobile Offerwall Integration
Hundreds of offers for countries around the world
Industry leading payouts
Go to DryverRewards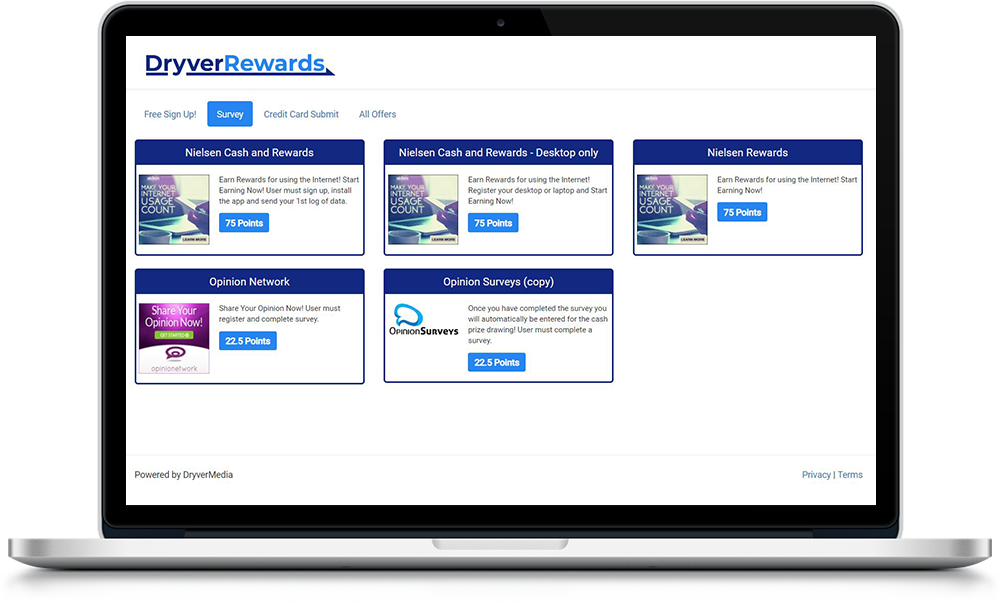 Sign Up Today!
Start monetizing your app today with DryverRewards' high performance offerwall solutions.
Contact Us
For any questions or inquiries, please fill out the form below. We'd love to hear from you!
Your message has been sent. Thank you!